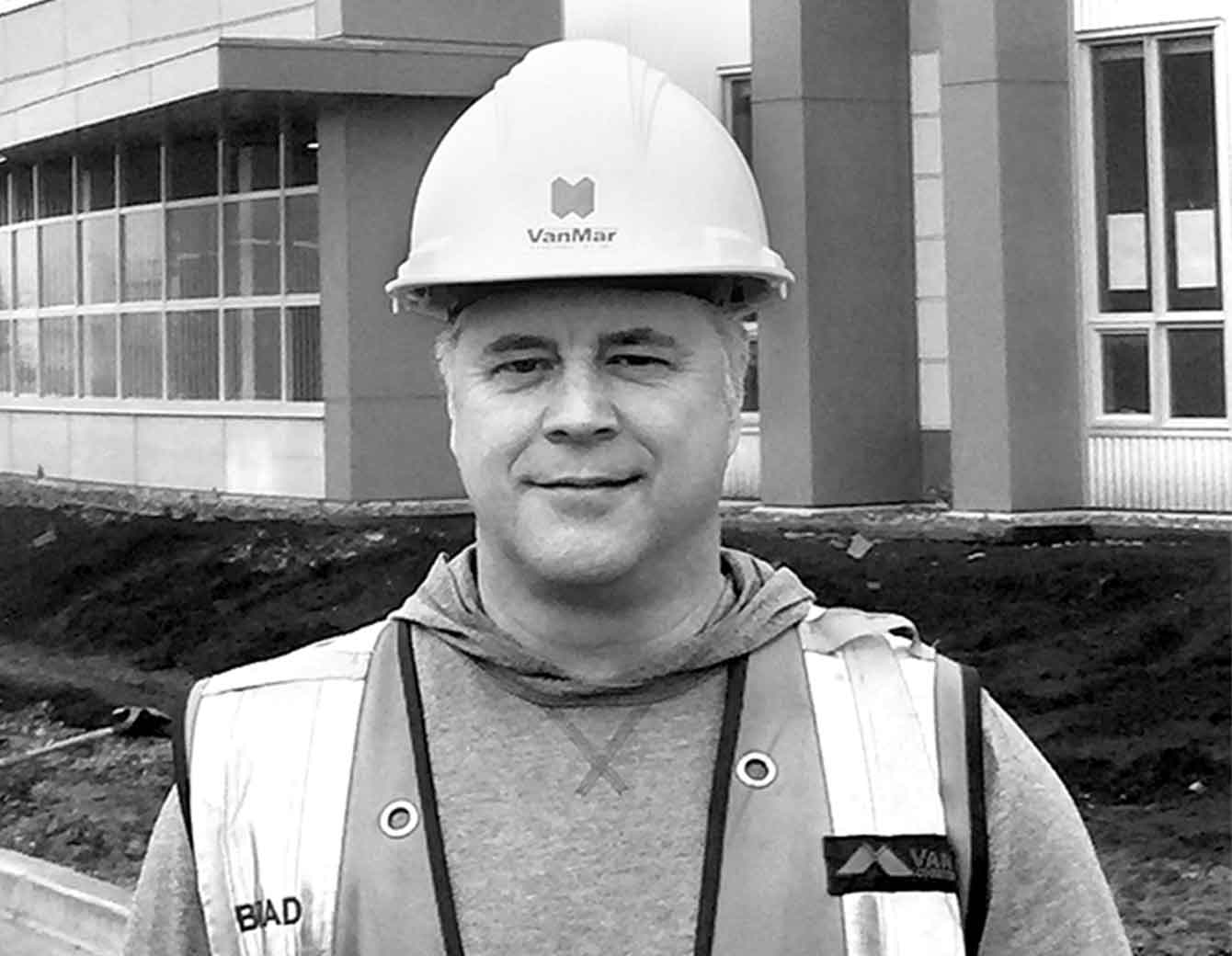 Brad Bunt
General Superintendent
Brad has been in the construction industry for over 30 years. He carries an extensive portfolio containing custom homes, low-rise, mid-rise, institutional wood frame, and residential and institutional CIP concrete projects.
Brad has extensive experience as a framer and finish carpenter, and after performing this work as a tradesman, he moved on to a management position. Brad has built and managed many custom and log homes and enjoyed great success in the fast-paced environment of track housing and multi-level residential buildings. He then moved to interior finishing, which allowed him to understand better what's involved in bringing projects together. His experience provides an excellent background to support his forward-thinking management style. He is very schedule-driven, with an attention to detail that ensures safe, top-quality projects are delivered on time and under budget.
His performance over the past two decades in Ontario and British Columbia has prepared him to take on the role of General Superintendent. Brad provides excellent guidance and mentoring to our up-and-coming superintendents and quality supervisors and works well alongside our veteran superintendents. This, along with excellent support from our Pre-construction, BIM and Project management departments, makes a winning team on any project.